GRATEFUL for our new home and ….
Dear friends:
Now that we are settled into our new space, our gratitude list is overflowing.
Here are the Top 10 things that we are grateful for:
10.  Outdoor space!
9.  4 bathrooms!  (No potty jokes here, with a household of families… the need is real!)
8.  Our growing staff: New positions that joined us this fall include a full-time Director of Development & Dance Movement Therapist!
7.  Our very own kitchen!
6.  Fresh flowers weekly to brighten up our group spaces. (Courtesy of Trader Joe's and volunteers!)
5.  Our amazing grief-informed facilitators who run our groups (some traveling from up to an hour away to be here!)
4.  Parking galore!   (You get a spot, you get a spot….)
3.  Our breathtaking mosaic that sets the tone and serves as the backdrop for our candle lighting and opening rituals
2.  Our families: Even in their own grief, they are there for each other… week after week
1.  YOU!!!  Our Jeff's Place village whose support allows us to
continue to do what we do!  
Jeff's Place program update
We are so glad to continue offering our virtual Young Adult Support Group for individuals 18-25 years old who have experienced the death of an immediate family member.  If you or someone you know is interested in joining, click HERE.
Requests for Individual Counseling services have been increasing throughout the pandemic. We are pleased to announce that we are accepting new clients. Apply HERE.
Season's Breathing, check out our new Yoga offering
This month Jeff's Place offered its first yoga class as part of the Coping with the Holidays workshop series. Yoga offers many benefits including supporting a grieving heart by helping us loosen the emotional and physical tightness in our bodies caused by grief. This form of self-care isn't about physical flexibility, it is a way to find peace and stability during a time when this is missing from our lives. It is a practice that allows you to show up as you are and can be a great companion for your overall health and healing.
For more information about yoga at Jeff's Place click HERE.
Help us complete our home with a gift from our holiday wish lists 
As we near the end of the year, we are sincerely grateful for so many things.  Top of the list is our new beautiful home. With our new space comes new needs…. We are asking for your support to help us complete our home.  Please consider donating something from our wish list during this holiday season.  We are so grateful for all the support we have received toward the house, not to mention the incredible feeling our families get when they are here.  We invite you to  see our new home, take a tour and see what all the excitement is about.
Here are our wish lists:
Welcome new staff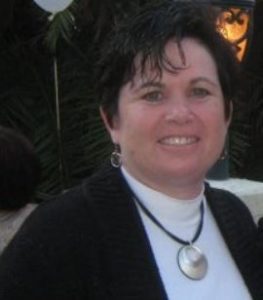 Elyse Hyman joined the Jeff's Place team in October, 2021.  She comes with over 30 years experience in the non-profit arena having served in varying roles.  Elyse was the Executive Director for a synagogue in Newton, MA for a number of years, was a major gifts officer and most recently was an Executive Director for a non profit agency in New Hampshire. She is the new Director of Development and is thrilled to be working with our Jeff's Place community.
A grant for a new ventilation system
We are always working hard for the safety of our staff and families and during COVID, it is especially important to feel safe.  We are especially grateful to a family Fund of Foundation for MetorWest for funding a new air circulation technology system for our house which will allow us to continue in person support group meetings and enhance the safety of our kids, families and staff.  The new system will destroy bacteria, viruses, and other pathogens and odors they cause. Independent testing against over 30 pathogens verifies effectiveness, including:
Coronavirus (-229E) • Norovirus• Staph • Influenza • Mold • Rhinovirus • MRSA
Consider a gift to Jeff's Place
We have a lofty goal this year.  Although COVID is still in our midst, we are welcoming our support groups back in person, we are initiating new programs for the community and for kids and families in schools.  We continue to need your help and support as we continue to grow.  Our impact is palpable.  Our families are grateful we are here for them.  Consider helping us reach our goal of $50,000.
Support opportunities
$7,500  Provides interpreters for a calendar year of support groups
$5,000  Provides crisis intervention and trainings for schools and organizations in need
$3,000  Provides support for one (1) child in a group setting for one calendar year
$2,500  Provides training a new cohort of volunteer support group facilitators
$1,000  Provides meaningful, ritual healing rocks for our graduating participants
$200     Provides snacks and meals during our in-person groups or goody bag/drive-by items during virtual programming
Your support allows us to continue serving our community.
"Everyone here goes above and beyond for the families impacted by sudden and devastating grief. They are thoughtful, kind, and caring. They create a comforting and safe space to share. Truly thankful for everyone at Jeff's Place."
– Jeff's Place Parent