We were thrilled to welcome our families back in person.  The weather has been great and our kids are spending time enjoying the outdoor space around our new building.  So much to be thankful for.
We would love to welcome you to our home for a spectacular evening, Memories & Milestones, our spring fundraiser will take place IN PERSON OUTSIDE, on Wednesday evening, June 15th.  Please mark your calendars and plan to join us for a cocktail reception with wonderful hors d'oeuvres, an online & live auction. If you are unable to attend, please consider a donation. We rely on individual donations to help us continue our FREE support groups to our kids who are grieving and their families. It feels like life is getting back to some kind of normal.
March kicked off with Jeff's Place welcoming families back into our space, as we resumed in-person groups! It feels good to be together again, especially as we enjoy the outdoor space our new building provides, with nicer weather in the weeks ahead!
As a staff, we've been busy this past month!   Here are the highlights:
Ran special art-based workshops over the February break
Our staff become CPR AED certified
Our facilitators participated in an in-service promoting our GriefMOVES initiative
We kicked off our GO Program, a time-limited psychoeducation series for our newer grievers
Our Grandparent Group started this month for grandparents supporting a grieving child.
Since January, 25 new families have applied for services
This February, we offered Operation Community Cares  #LoveLivesOn, showering our families with care packages ranging from make your own pizza kits, edible arrangements to car wash coupons…. It was an overwhelming success thanks to our community partners!  One mom said "I didn't even know how much I needed this until we got it, thank you!"   It was a well needed boost for our struggling families.
Update: Community Outreach
In addition to our school-based support groups, we are thrilled to be working district-wide with Framingham Public Schools to develop a comprehensive and consistent crisis response guide for the entire 16-school district, pre-k through high school. We are also offering extensive training and consultation to the Montessori Schools of Massachusetts.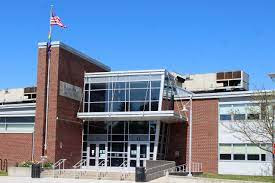 Consider a gift  – Invest in our future
  Jeff's Place is dedicated to continuing to support grieving families as our services expand. We need your help to make that happen. We invite you to invest in the future of Jeff's Place. Over the next two years, Phase II of our capital campaign, Jeff's Place plans to raise $1,000,000. These funds will allow us to pay down our mortgage, maintain our new home,  complete our outdoor oasis and fund our national research initiative.
We received a call letting us know that Jeff's Place had been chosen as one of two non-profits to receive a percentage of funds raised for A 5K RUN & WALK  IN MEMORY OF SUE WILLAND ON HER 57TH BIRTHDAY!